[TOYO, SANDVIK OEM Line]
BRD24LD (TY24LD, RD245)
본문
BRD24LD Rock Drill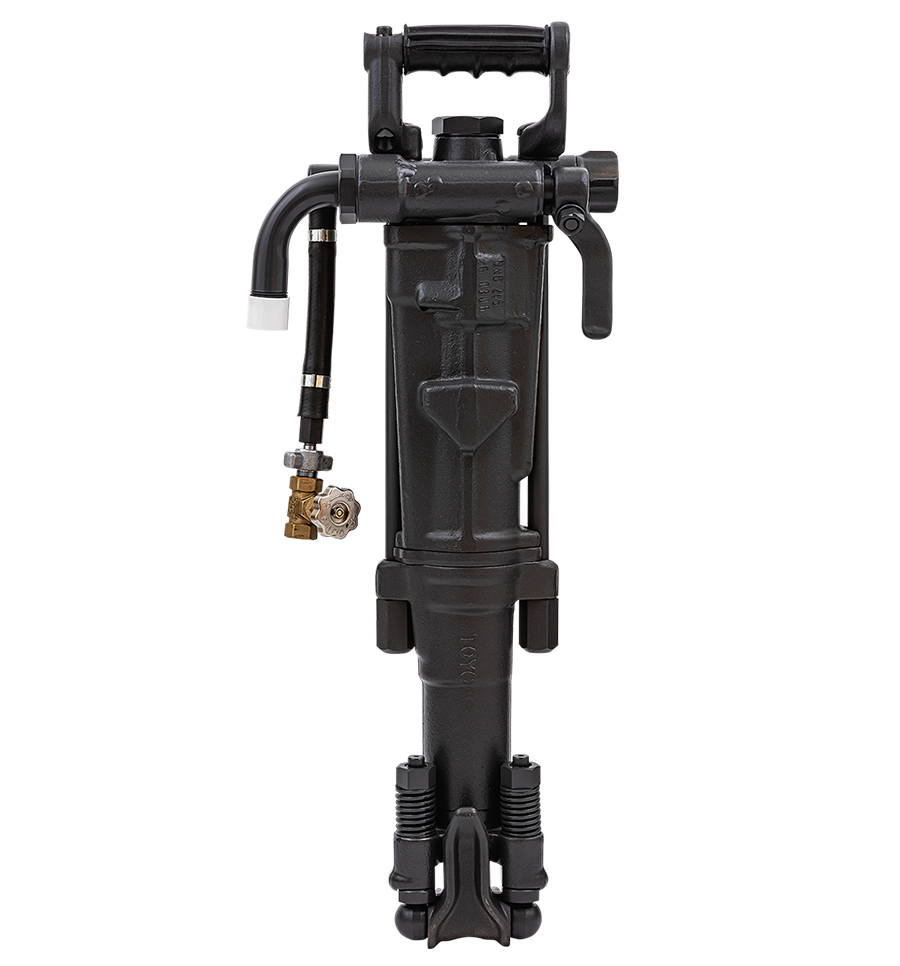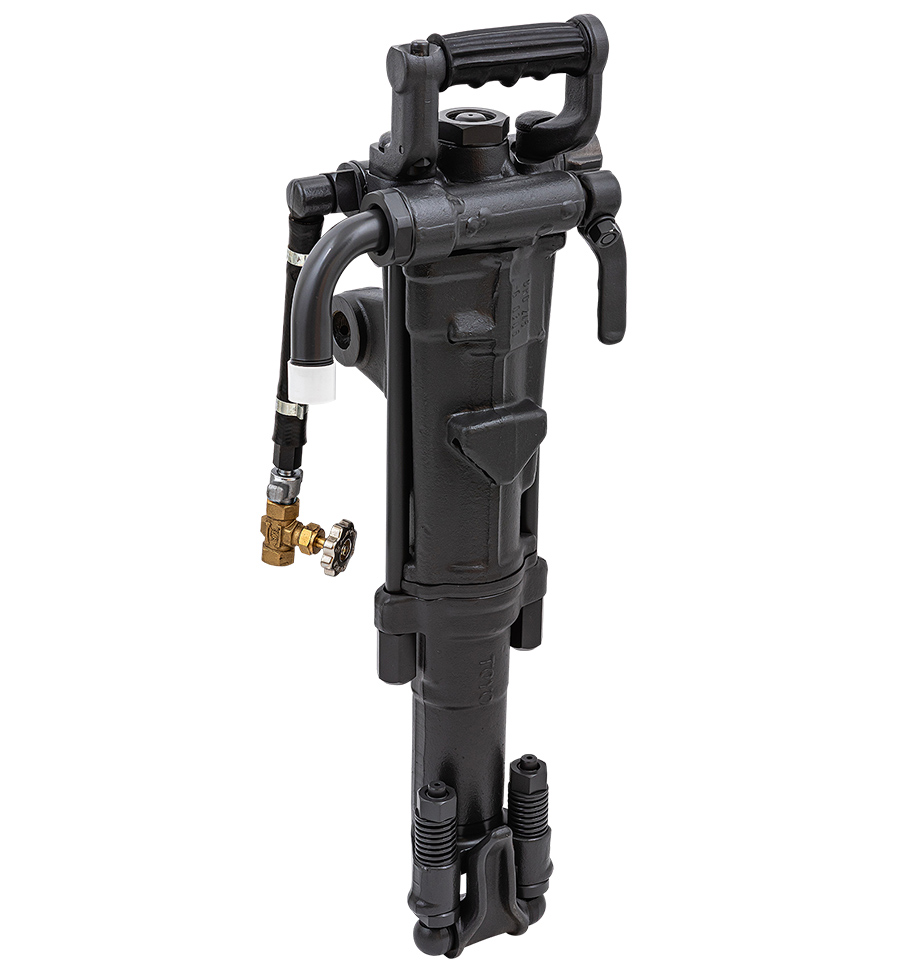 BL24 & BL280 Pusher Leg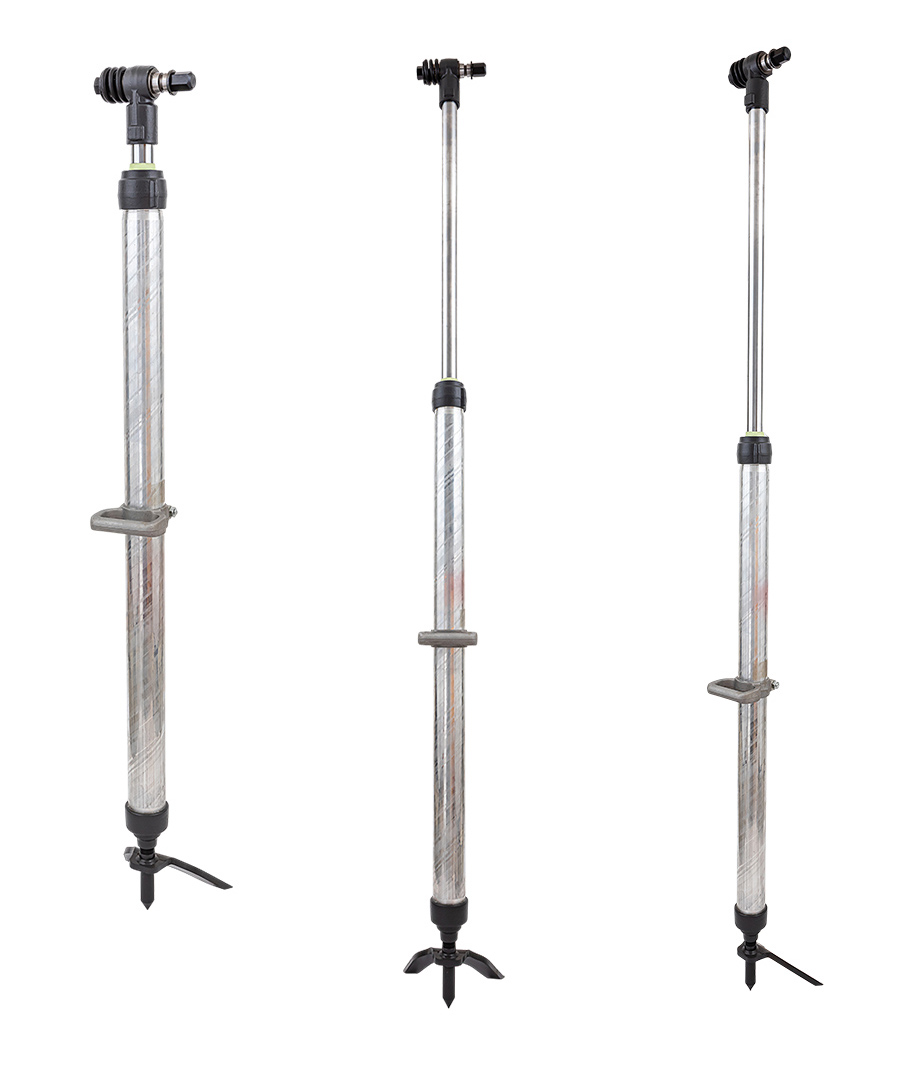 General Information
MODEL

TOYO and SANDVIK OEM Model
TOYO : TY24
SANDVIK : RD245
Explanation

Unlike conventional leg drills designed primarily for maximum drilling speed, the BRD24LD features a sound balance between the pusher leg and the drill. This ensures stabilized operation through a wide range of drilling angles. Moreover, the pusher leg absorbs the drilling vibrations very effectively that the operator can use it for many hours of speedy drilling operation without excessive fatigue. Another feature is the concentration of all controls on the back head of the drill. This enables the operator to control the drill quickly and easily. The pusher leg is as light-weight as it can be.
Advantage

Perfect Balance of Drill and Pusher Leg
The drill recoil is absorbed by the leg owing to the integral design of the pusher leg and drill and consideration has been given to constantly produce full power.
Performance Equal to Air Flushing
The automatic water-feed device and the constant impact and lubricating mechanisms serve to give the same performance as a comparable drill with air flushing.
Adaptable to Long-hole Drilling
Long-hole drilling is possible with BRD24LD's powerful impact mechanism and strong rotating force, and it is equally efficient in drilling also of small-diameter holes.
Automatic Water-feed Device
Water is instantly fed automatically as soon as the drill is started by working the throttle valve handle, and is automatically stopped when the drill operation ceases. Powerful blows can be effected by means of the same handle.
Specification
Shank
Weight(kg)
Overall Length (mm)
Piston Strock (mm)
Piston Dia (mm)
Air Consumption (mm3/min)
Support Leg
Model
Weight(kg)
Length(mm)
Extended Length (mm)
Feed Length (mm)
Feed Cylinder Dia (mm)
Mounted Rock Drill